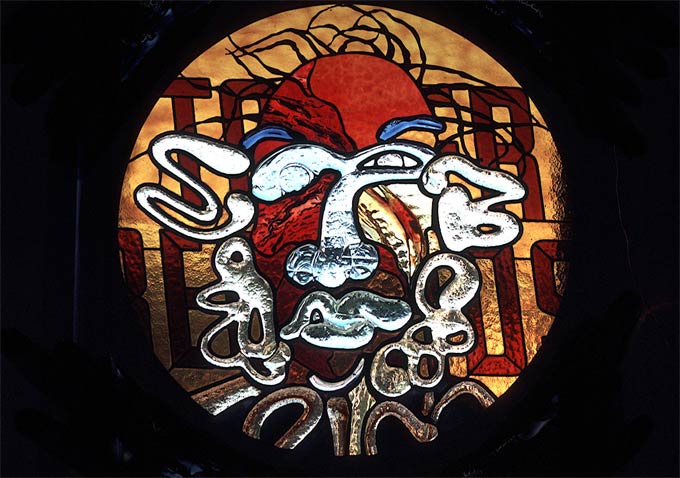 "Portrait of Russ Solomon" 1979
Commissioned by Stan Barton as a gift to Russ Solomon, head of Tower Records. After Russ's office was remodeled, it was rescued from a dumpster by a janitor, and later sold back to Stan.

Hot glass pieces by Boyce Lundstrom.
Barton Art Glass Works © 2007 Michael S. Barton. All rights reserved.