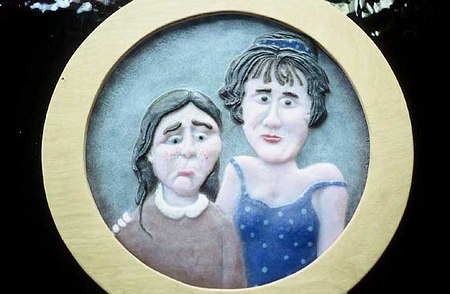 "Pity and Compassion" 1989
My survival is due to the support of family and friends, so I made this to represent my patron saints. I modeled Pity by looking at myself in the mirror, but I had no model for Compassion, and she didn't turn out as well.
Barton Art Glass Works © 2007 Michael S. Barton. All rights reserved.