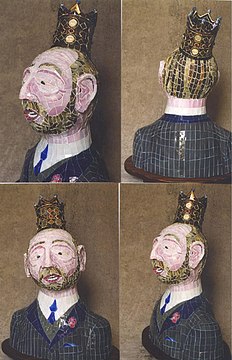 "The Man With Buffalo Nickels In His Crown" 2000
Mosaic over ceramic. Underlying ceramic bust made by Boyce Lundstrom. Very dynamic in person. Extremely difficult but fun to make, because Boyce always gives me complete freedom. I love coins, too.
Barton Art Glass Works © 2007 Michael S. Barton. All rights reserved.