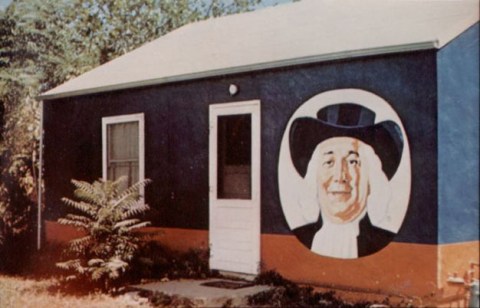 Quaker Oats House, 1969
From 1968 until early 1973, I lived in a small house in a field. The Health Department came out and said I had to paint the house and do some other stuff. I started painting in November 1968, and my landlord thought I was painting a Santa Claus at first, but I wasn't. Took six months with a 1/4" brush. I failed as a sign painter.
Barton Art Glass Works © 2007 Michael S. Barton. All rights reserved.