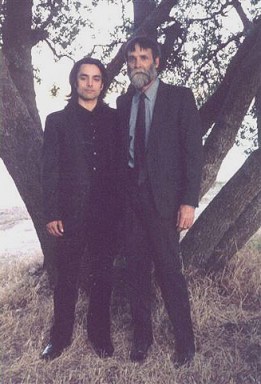 Casey's Wedding Day, 2000
I brought my camera to get pictures of this special day. Casey's bride, Kathy, took this one photo, and I ran out of film. I was going to get a photo of the newlyweds next, honest.
Barton Art Glass Works © 2007 Michael S. Barton. All rights reserved.